We leverage the power of our human-centered processes (insight discovery, market research, strategy, experience design, and prototyping) to bring new perspectives to healthcare.
We reimagine engagement from a human perspective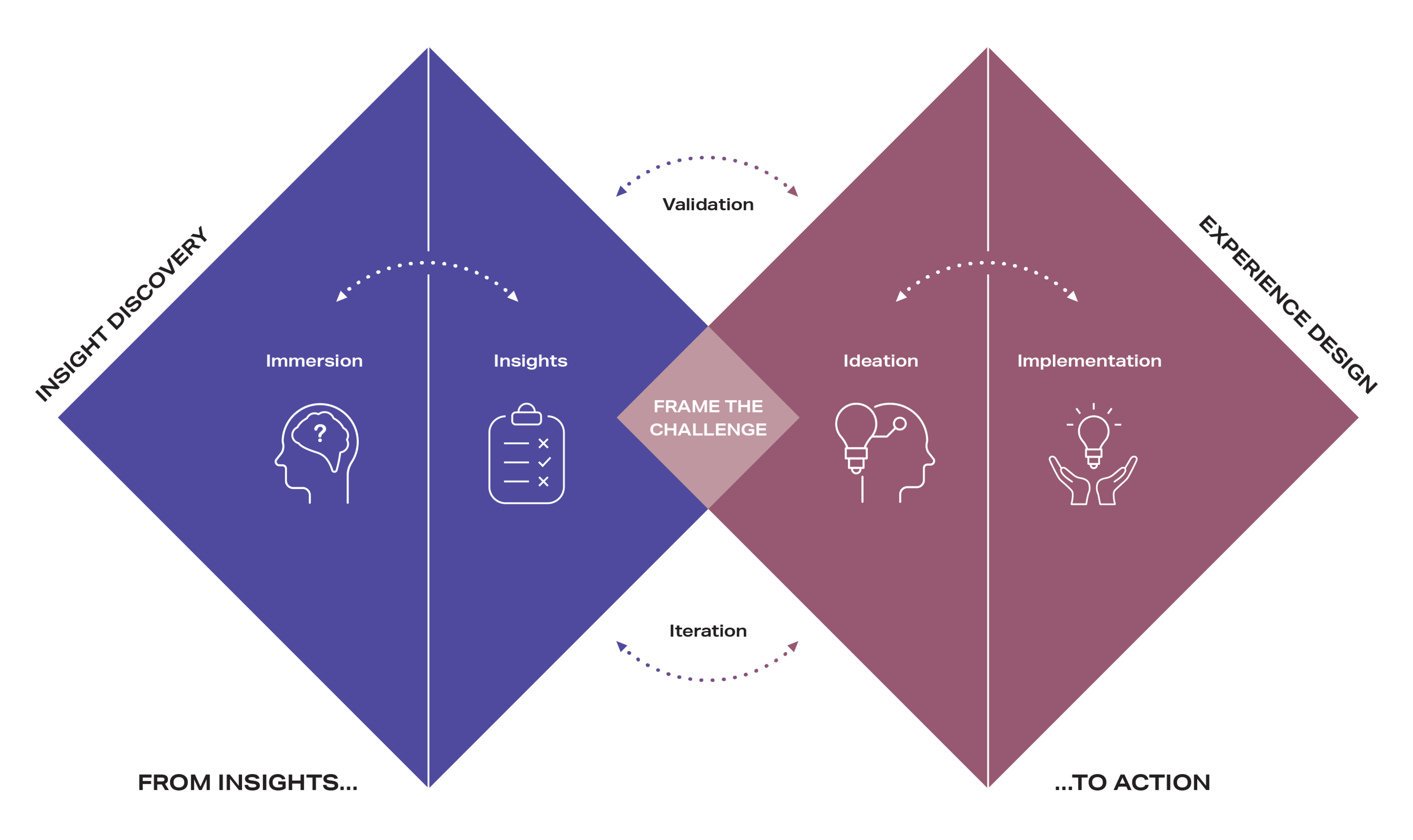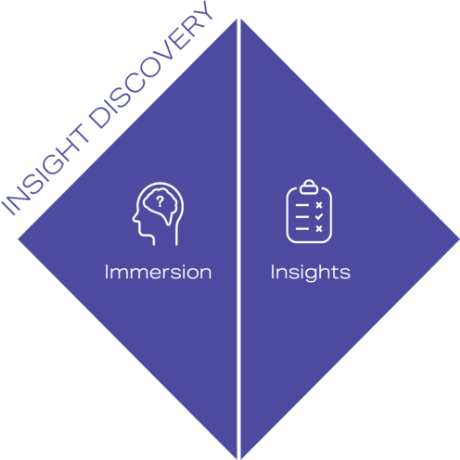 In this phase, we use experiential insights to identify user needs, validate assumptions, and develop initial strategic thinking. All of our methodologies are expert-designed, data-backed, and completely patient-inspired.
We use this phase to ideate and prioritize viable solutions, then we continue to experiment and optimize.